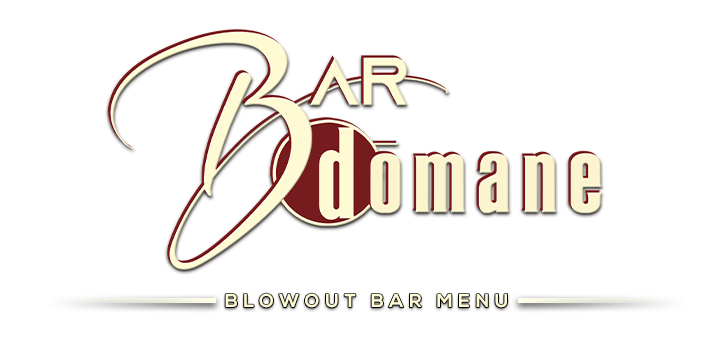 Bar Domane is a unique blowout bar located within Salon Domane. All of the stylists at Bar Domane are highly educated in the industry and have plenty of blowout and styling experience. We offer 7 different types of styles to choose from ensuring that you receive the look you desire, each style starts at $30, however, prices vary according to the length and texture of hair.

Please note that Bar Domane's hours differ from Salon Domane's hours and are Tuesday through Saturday from 1:00 pm to 6:00 pm. Bar Domane is booked by appointment and not by stylist, however, you may book with a particular stylist in the salon chair for an upcharge. Bar Domane can be booked online to ensure availability or by walk-in, but on days when the salon is fully booked we ask that you take into consideration that you may be asked to come back another day.
We offer a package option so you can look and feel your best whenever you need to! Our Bar Domane package is $120 for 5 blowouts, this package can only be used during Bar Domane hours and cannot be used with a chosen stylist. All Bar Domane appointments are booked by what hairdresser is available at that time, there are no guarantees on a particular stylist unless you make an appointment with Salon Domane for the hairdresser you want and pay regular blowout price.
Overall, our blowout bar offers a unique experience, we operate differently than other blowout bars because in addition to our exclusive blowout style options we are a full salon as well!
BLOWOUT BAR HOURS
TUESDAY - SATURDAY
1PM-6PM
The Domane Blowout
Traditional Blowout with Volume
Smooth Operator
Sleek and Straight
Straight Up
Blown Straight with Flat Iron
Round the Wave Curl
Curly Blowout with Round Brush
Curly Marley
Blowout with Beachy Curls Using Iron
Uptown Curl
Half Up Half Down
Express Yourself Curl6> No Wash or Blow, Curls Only!
Little Miss Sunshine - 10 years and under ($25) • Braid ($10) • Conditioning ($20) • .Pin Curl ($15) • . Extensions ($15)


Pricing may increase due to hair length and texture Bar blowouts MAY NOT be combined with Salon Services
PACKAGES AVAILABLE!